Meeting New Challenges
Texas Advocacy Project provides FREE training and technical assistance to thousands of judges, prosecutors, law enforcement officers, educators, students, military members, health care providers, and other advocates in communities serving survivors throughout Texas.
In 2017 The Project provided 107 trainings to 2,517 allied professionals.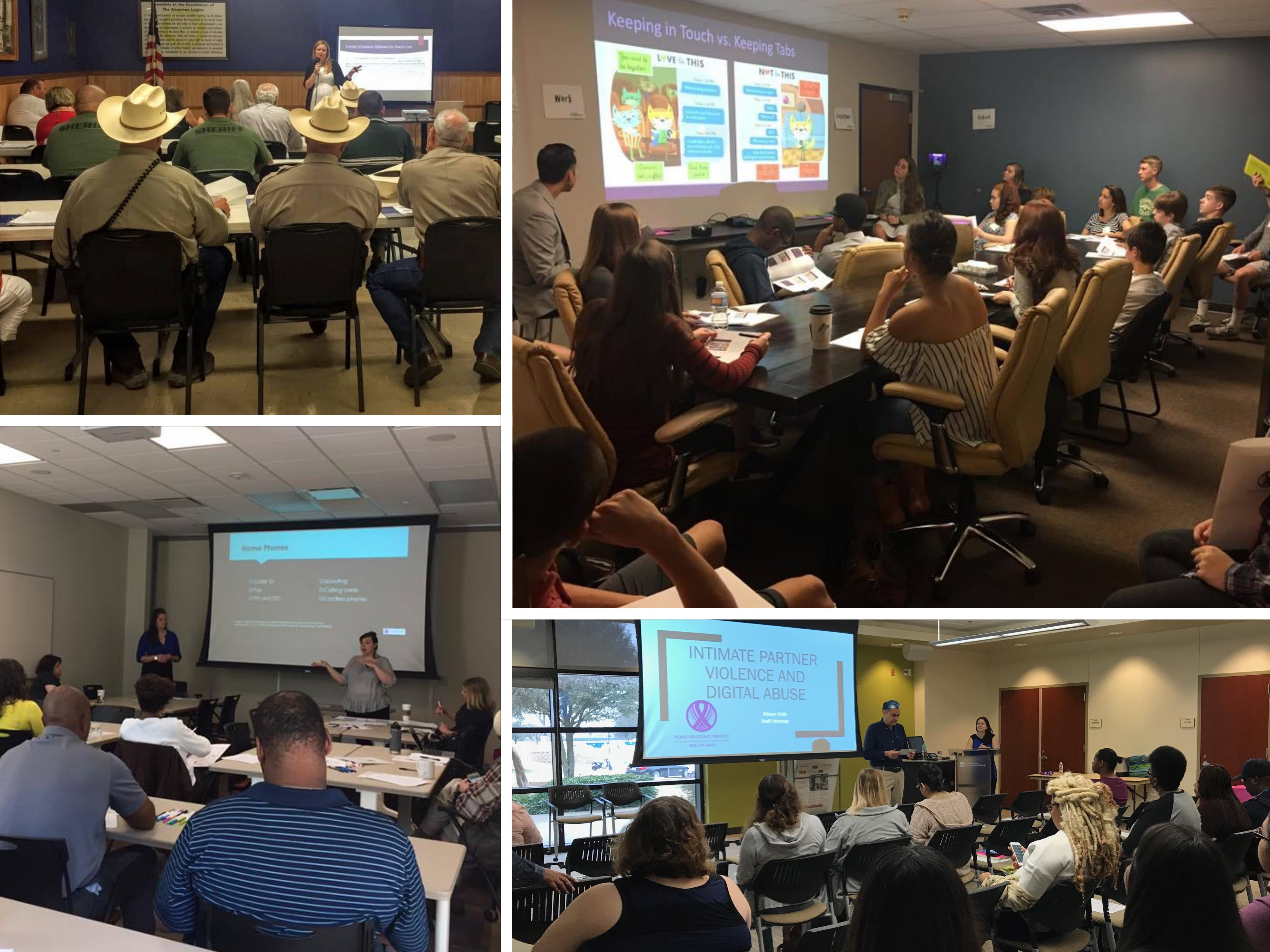 Upcoming Trainings:
MAY
1st – Children's Advocacy Centers of Texas, Austin
2nd  – Texas Department of Criminal Justice, Victim Services Division, Austin
11th - Central Texas Consent Summit, Austin
30th  – Hays County District Attorney's Office, San Marcos
Upcoming Webinars:
Interested in learning more about our FREE webinars? Contact training@texasadvocacyproject.org to join our email list for announcements.
MAY
9th  – Survivors of Family Violence and the Impact of Economic Abuse: A Social and Legal Matter 10:00 am - 11:30 am
15th  – Part I: Advocate Privilege and Confidentiality with Survivors 12:00 pm - 1:00 pm (*a collaborative training with program staff at Texas Council on Family Violence and Texas Advocacy Project)
17th  – Best Practices of Protective Orders in Texas 10:00 am - 11:30 am
JUNE
TBA.
JULY
TBA.